Danny (Bearded Button Monkey) – @The_GFP

Geoff (Twitter Legend #GeoffKnows) – @GeoffArsenal

Raj (Podcast Reverend #RevRaj) – @rajpatel1809

Jason (Bringer Of #WelshJustice) – @jasondavies71

Dom (Fitness & Rehabilitation Specialist) – @ozgooner49
Andrew (Our Finance Bloke #ParkFyffe) – @PR_WhoRu
O.G (From Canada #TacoMeatAndOldSpice) – @Hollefreund

Shredder (Don't At Me Bro #Shredder) – @ColonialCannon

David (David Is Wise #LegendaryBlogger) – @theGoonerholic

Steve (Our Man In Poland) – @Lordhillwood

Simon (Journalist, Podcaster & Drunkard) – @sr_collings

Kris (If It's French He Knows #GoonerPirate) – @AFCfreddie8

John (The Ladies Favourite #ShitBeard) – @jwelsh84

Karl (Always Underground #MonopolyChampion) – @That_London_Guy

Ellis (Our resident carer of bumps & scrapes) – @EllisMehl

Josh (He is only here to meet the EU ginger quota) – @bnjoshed
---
I did hope that all the #ABW would do a bio of themselves but after a year its only me (GFP) that has done one!
---
Danny
I was born in Putney, London in October 1970 and my family moved to Cambridgeshire in 1973. I first became an Arsenal fan in the summer of 1976 (without even knowing about it) when my mum bought me an Arsenal kit for P.E as I was starting school that September.
Being Irish she associated Arsenal with the Republic of Ireland national team because they had at the time a few Irish players like Liam Brady, David O'Leary, Frank Stapleton & Terry Mancini so she picked me the Arsenal kit based on that (cheers Moogie).
I recently asked her what other kits they had in "Sports & Fashions, Huntingdon" that day in the summer of 1976 and she said "Liverpool, Manchester Utd, Tottenham and I think a purple one" thankfully she picked the right one looking back at it.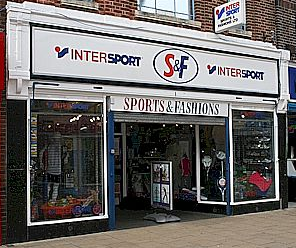 I first started to get in to football in the early 1980's when I bought my first Panini football sticker album which must have been "Panini 1982" as I vaguely remember football being on the T.V that summer which looking back must have been the 1982 World Cup held in Spain and won by Italy.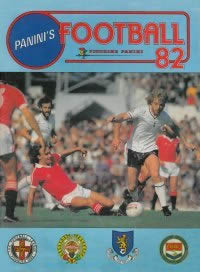 In 1986/87 I really got into football and the first match I remember watching on T.V was the 1987 League Cup Final which I watch at home with my brother (a Liverpool fan) and then the football bug truly had me, I don't know why thats the first game I remember watching on T.V as I had seen a few more over the years but this one is the only one that sticks in my head now.
The next season I was only 16 and my Dad was not a football fan (he was born in Chelsea whilst his mum was on holiday in London and brought up in Guernsey from the age of 1 month old) but as we lived in Huntingdon it was not really easy to get to games but just before my 17th birthday my dad said that if I bought the tickets he would take me to a game. So on 18th October 1987 I went to my first game spurzzz 1-2 Arsenal, spurzzz went 1-0 up with a Nico Claesen goal but then David Rocastle & Michael Thomas scored in front of 36,680 fans and we won (this is the only photo I could find from that game).
I went to 7 games that season ending up at the '1988 League Cup Final' which we lost 3-2 to Luton Town and the next season I got my first season tickets and the rest is history. I stopped going at the end of 2007/08 after 346 Arsenal games including 7 cup finals & another 58 matches not involving Arsenal (mostly Barnet & Peterborough Utd).
My favourite game was on the 3rd of May 1998 when Arsenal beat Everton 4-0 to win the title and complete the first part of the double, that game also had my Favourite ever goal scored by Tony Adams (we got Tony Adams on the wing).
My most disappointing game was the 2006 Champions League final as me and Dean (an Everton fan) drove there and back in a day and the entire day was a roller coaster of emotions and a huge lightning storm on the way back to the ferry.
I might start going again one day but for now im happy watching Arsenal play on T.V and moaning about Arsenal on these podcasts.
Nanoo Nanoo Silly Bitches
---