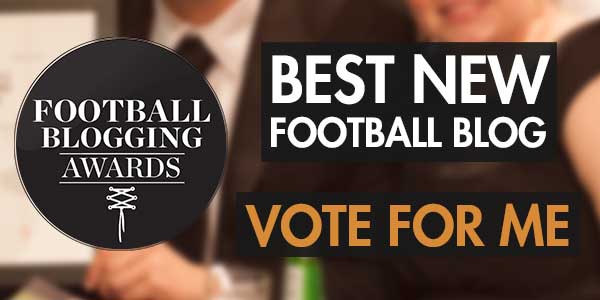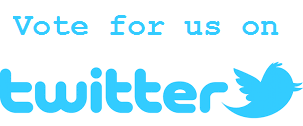 I've seen the same about Olivier Giroud, but for me, no one divides opinion quite like Mesut Özil. The club record 42.5 million pound signing on deadline day three years ago, shocked football fans the world over. The first shock for us Gooners was that Wenger splashed the cash in a major way, and to sign a player of such pedigree, from such a massive club like Madrid, changed everyone's mind at the time about Arséne and indeed, Arsenal.
Touted as the world's best number 10 – or attacking midfielder, he was renowned for his exquisite passing ability and prior to his move to the Emirates, had the most assists in the previous 4 years, of anyone in the top 5 European leagues. A lot of people said you get the best out of Mesut Özil by having runners go beyond him and getting in behind the defence.
It was also known that giving him freedom in front of a midfield which featured Xabi Alonso, amongst other high profile names, was key to getting the best out of him. His job was solely to supply ammunition to the likes of Cristiano Ronaldo and Karim Benzema, not worrying about tracking back because those behind him were fully capable of handling any threat that came their way.
Now at Arsenal things had changed, until half way through last season, he didn't have a reliable anchor man behind him to steady the ship. Enter Francis Coquelin, who coincided with what most believe was the Turkish born German Internationals' best spell at the club. The two didn't have a specific in game connection, but having that reliability behind him, in turn, saw the best of Mesut Özil, as we went on to retain the FA Cup in the process.
Prior to that, many would agree, that bar his first few months at the club, the man who first made a name for himself at his first senior club, Schalke 04, had struggled. The adjustment of Mesut Özil was more or less changing his game. He has to, in essence, become more of a team player. No longer was the middle of the park his sole position, he was placed out on the wing from time to time, and some saw it as a way for him to return the confidence which was lacking for a while.
Yet, there was reason to believe he was more than capable of playing out on the left of midfield. He was one of the most impressive players on the day, as Germany won it's fourth World Cup. However, replicating such form in the premier league, proved a stern test for the former Werder Bremen starlet. For no longer was his game just about guiding laser-precision passes all over the pitch. Now he had to track back and help out in defence, come deep to receive the ball from the centre backs, and more often than not, play quick, incisive passes between players within 5 yards of him, in and around the final third.
Statistical fans will tell you Özil on his day can be the difference or the hinderance, and often a missing player on the pitch. Football purists will debate that the man is a misunderstood genius. And you'll get others that are convinced that he has been a flop from day one. I've seen fans from all over on the same game day say Özil was invisible, while others were left in awe of the performance and guile in which the midfield maestro plays.
For me personally, there is next to no sight more beautiful in football, than Mesut Özil running with the ball at his feet, looking for his next pass, gliding across the Emirates surface, and beating his man with a move you're not quite sure you've seen before. It is a true treasure to behold. He is never going to score 20 goals a season, nor is it his job, but if you are going to take the stance of pundits, who do naught but slaughter his every performance, I cannot give you any time of day as your opinions are not your own.
People have abused him for being lazy, then after the game, it's shown he ran the most of any player on the pitch. Or he didn't have enough influence on the game, and he then had the most passes in the game or the final third. Pass completion, kilometres ran, chance creation, none of this stuff is noticed by the casual fan, nor it seems the majority of pundits.
Adjusting someone's game isn't new for Arsenal players under Wenger. Andrei Arshavin was the stand-out player at the European Championship, in a number 10 role for Russia. He came to Arsenal and was deployed anywhere but in the attacking midfield role. The same can be said for Mikel Arteta, too. Who enjoyed success further upfield for Everton before a move to Arsenal. While Arteta has been good for Arsenal, moving players out of their favoured positions rarely works to perfection.
Now though, Mesut Özil is in the role that made him the player he was renowned for being. The performances are often of quality to many, yet there are still those that would sell him at the drop of a hat, for another name as long as it meant a signing or a fresh face in the squad. It's true that at the time we didn't need another attacking midfielder. But the morale boost it gave both players and fans was something to behold.
As I've said, he doesn't just stand around and spray passes left and right anymore to clinical precision, he has become more a team player, and for the better if you ask me. As I've said, the Spanish league, whilst filled with quality, is much easier than the Premier League. I've debated time and time again with people, that I'd put my house on it that Lionel Messi wouldn't score 40 or 50 league goals in the premiership. Nor would Ronaldo do the same.
The point I'm getting at, is it's a harder graft in England than Spain. And through all of that, the injuries, criticism and dips in form, Mesut Özil has adjusted his game for the better. I've written in defence of him before and this likely won't be the last time either. But, you've got to credit the man for still being able to come through all of that and be on the best side of his football yet.
Hopefully, this injury is just a minor bump in the road for a player I think is as crucial to our side as anyone. So before I go, I implore you to really watch him when he plays. Don't be one of the herd and just listen to pundits. If you think he didn't perform, fine. But don't be one of those people who think the only way a player can have a good game is to end up on the score sheet or creating a massive amount of assists. Acknowledge the gifts he does possess and appreciate them. No one is perfect, and nor should your expectations of someone be, no matter the transfer fee. If fees were anything to go by, at one time, Andy Carroll was only 7 million pounds worse off than Mesut Özil. In no world is that sane.
Don't let a price tag be a definition of a footballer. The market is insane, and players "not living up to their price tags" is something which will be more common with the mental state of money and football in today's world. Judge the man on the day, on the season. Not by a number haggled over by old business men. It means nothing. The Adjustment of Mesut Özil has seen us be given one of world footballs most gifted technicians, and I for one hope there is still years of this to come.
Jake also writes about Arsenal on his own site, The Loaded Cannon – go check it out!