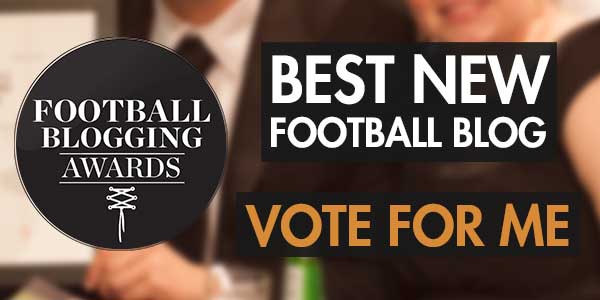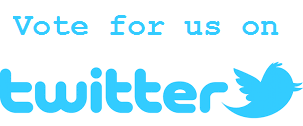 In an age where Football is defined by massive weekly wages and a desire to win trophies over maintain loyalties, Jack Andrew Garry Wilshere is of an old breed…an older time. Born in Stevenage just an hour north of London up the A1, the England international and Arsenal cult hero has firmly cemented his place in the hearts and minds of Gooners the world over.
Beginning his youth career in earnest at Luton Town in 2001 aged nine, the diminutive midfielder soon moved to the North London giants soon after. Coming through the ranks surrounded by much promise, Wilshere went on loan to Bolton Wanderers during the 2009/2010 campaign – this spell away from the club would prove invaluable, as his progress was such that he broke into the Gunners first team the very next season. His performances for the club would see him pick up the PFA Young Player of the Year, voted Arsenal's Player of the Season and selected to the PFA Premier League Team of the Year aged just eighteen. The same year saw him break into the full national set up.
With the world seemingly at his feet and for the taking, Wilshere's progress (and some say career) came crashing down just as fast as it rose to prominence. A sprained ankle in late July would sideline him for 10 matches, but additional surgery on the ankle, a fatigue fracture and an operation on his knee would cause him to miss the entire 2011/2012 campaign. Jacky-boy's luck would continue to get worse as a veritable procession of injuries would fall on the player – since the 10/11 season, Wilshere has yet to log a full campaign with the club. His latest set back, a hairline crack in his calf bone caused by a tackle by teammate Gabriel in training on August 1st (which has required surgery) will now have Wilshere on the treatment table yet again, this time until January at the earliest.
Despite his unquestionable talent as a footballer, one must ask the question if the club are in a position where they can afford to wait and see if he finally cam come good on such a promising start to his career at the club. One of the the most gifted players at the club and certainly the most talented English product at the Emirates, the sentiments behind why so many would like to keep faith in the youngster make perfect sense. Still only twenty-three and three or four years away from the prime years for a player of his position, it's entirely plausible that Wilshere could once and for all get over his bad spell on injury luck and nail down his place as the heart of the Arsenal first-team, maybe even one day put on the arm ban.
No one can deny his love for the club and his desire to bring something special to the Emirates faithful, but the reality remains that in the modern game that is not enough of a reason to put so much hope and faith into a player who now may never reach the dizzying heights he seemed assured to reach. In an age where money will continue to flow into the Premier League and clubs remain insistent on the reliance of spending power over youth production, Arsenal find themselves in a scenario where being ruthless in regards to player personnel must become the order of the day.
Arsenal are certainly not lacking in talented midfielders. Mesut Özil, Santi Cazorla, Aaron Ramsey, Francis Coquelin and Alex Oxlade-Chamberlain headline a list of gifted players who many would sacrifice their first-born child to obtain. The problem for Wilshere isn't necessarily the competition for places at the club however; it's the realization that all the aforementioned players sans the Spanish maestro are not even in their prime footballing years yet. A further troubling realization can be levied by way of the fact that the Gunners have three talented young midfielders waiting in the wings in the molds of Dan Crowley, Gedion Zelalem and Krystian Bielik. Bielik is still just seventeen and is more of a long-term project, but both Crowley and Zelalem are 18 and impressing on loan spells at Barnsley and Glasgow Rangers respectively, the same age Wilshere was when he progressed so well on his loan.
With the club being blessed with established midfielders and talented youth players seemingly ready to burst through the door, could it be time to cash in on Wilshere before it no longer becomes a viable option? Given his age, current ability and potential truly be a "world class" talent, is it really out of the realm of possibility to let the player go for a sizable yet fair price? Such a move would allow the club to either reinvest the money in a replacement as good or better, or pocket the money to improve other areas of the club such as the youth system. With Mikel Arteta and Mathieu Flamini quite literally on their last legs and Cazorla a few months from thirty-one, Arsene Wenger may find himself in a position where investment in the midfield can no longer be ignored.
It's unquestionable that Wilshere would surely fit into a role of prominence as other midfielders regress in importance, but the questions of the injury cloud sitting over his head will always be a major cause for concern. His stock never the less remains quite high, but with expectations of us pushing for the title every single year being the only acceptable goal for the club, it's difficult to see how we can justify keeping a player who makes a shade under 100k/week on the books despite him not completing a full season in five years. Whether we decide to phase him out and replace him with Crowley or Zelalem, or sell him on and reinvest in an English midfielder in the mold of Ross Barkley or James Ward-Prowse, it pains me to admit that the time is fast approaching where parting ways may well and truly be the only option we can afford.
It's difficult to argue against the admirable quality of supreme loyalty that Arsene Wenger bestows upon his players, almost to the point of treating them like family. Arsenal are certainly known for traditionally having camaraderie at the club that most have not developed and it would certainly hurt many at London Colney, player, staff and journalist alike if he was to done another kit at any point in his career. The harsh reality however, is that it's high time Wenger become far more ruthless and less sentimental when it comes to his players. He may look at them as family, but even family can say goodbye to a member if it means the betterment of the collective.
We all love Jack, myself included, but none of us want another Abou Diaby at the club either. It's certainly not time to say goodbye just yet, but if nothing changes in another year or two, it just may be time to see him walk away and give our many thanks to a player who truly could have been something wonderful. Potential talent cannot trump practical and tangible application, in the case of Jack Wilshere it very much will end up turning to one of two scenarios; club great or what could have been…either way, we should not be held hostage to a dream that may never materialize.
Andrew is our newest regular columnist here at ABW.  You can find him on Twitter here (@AFCBvB1410).  When not writing for us, Andrew also writes for Outside of the Boot and Full90Gooner . He loves a good football debate; so don't be afraid to chat with him on Twitter.